One of the factors behind Accentra's success is the way we have built relationships with a range or partners in order to bring deeply-integrated services to our software. We continue to create strong connections with companies that provide complementary products and services to our customers.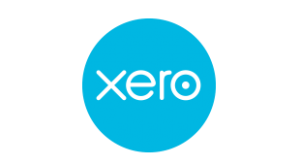 We have completed our beta integration with Xero, a cloud-based accounting solution, to help streamline your payroll and accounting processes. Using the integrated feature, you can post your Primo Payroll journals directly into your Xero account at the end of each pay period in one simple process. There is no need to export and transfer data manually, saving you valuable time you can invest elsewhere within your business.
Visit the Xero website here.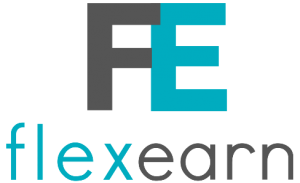 Make every day payday with FlexEarn.
FlexEarn gives your employees instant access to earnings whenever needed, not just on payday. Any advances made are then automatically deducted from employees' payroll, thanks to FlexEarn's integration with Accentra. FlexEarn is free for companies with no changes to payroll or cashflows required. The service is proven to reduce employee absenteeism and turnover while increasing engagement and satisfaction.
Find out more at www.flexearn.com.

Smart Pension was founded by experienced finance and technology professionals and has been designed specifically to support UK businesses faced with the challenges of auto enrolment. Our team spent over a year developing and testing the platform whilst also establishing the partnerships necessary to meet regulatory requirements and deliver a seamless end-to-end experience. With thousands of satisfied employers, advisers and employees now using the platform, we know we offer the best workplace pension solution currently available in the UK.
Find our more about Smart Pension.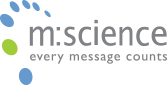 M:Science are one of the pioneers of corporate two-way SMS text messaging services. Since 2002, M:Science have been offering one of the quickest and most reliable, premium SMS platforms on the market. We are proud to have harnessed the power of these services into our software, meaning our clients are able to send and receive SMS messages directly from the HR, payroll and ERP software solutions that we provide.
To sign-up for SMS services using M-Science, visit m-science.com/accentra

Arpeo Solutions is a specialist provider of outsourcing solutions for recruitment agencies around the world. We help clients to better utilize their time, money and resources to boost their bottom-line with cost reduction solutions.
Headquartered in the UK with a flagship delivery center in Mumbai, India our blended onshore/offshore delivery model provides the economic benefits of offshore outsourcing without sacrificing on quality and accountability of face-to-face contact crucial to preventing communications gaps and ensuring client satisfaction.
Integration with Primo Payroll
Alongside a suite of RPO services we have a specialist team for processing payroll for recruitment agencies, umbrella companies and contractors.
Benefit to Primo Payroll Clients
Well versed in Accentra technologies. Arpeo is able to support all processes from timesheet processing to end-to-end payroll solutions. Our benefits include:
Currently processing in excess of 1,000 timesheets per week.
The ability to provide flexibility and scale for clients.
More cost-effective than in-house processing.
Better control over Payroll Data including last-minute changes.
Increased efficiency and complete confidentiality.
Less chasing and paperwork thus more time for concentrating on other business goals.
If you would like to know more you can visit our website at arpeosolutions.com or call us on +44 1489 666 970.

Bankstream provide secure, accurate, bank-approved data feeds.

Bankstream do not require Internet banking credentials for their service, instead PSCs and financial institutions authorise Bankstream to securely collect transaction data directly from the bank and deliver it to Accentra. Accentra then use this daily, secure stream of data to automate accounting for Accentra clients.

Creative Auto Enrolment, part of the Creative Benefits group of companies, developed a pension scheme designed specifically for smaller companies having to provide automatic enrolment for their workforces from 2015 onwards.
Called the Creative Pension Trust, the scheme is governed by specialist independent trustees who ensure it operates in members' best interests at all times. All of the contributions paid into the pension scheme are invested with Scottish Widows, one of the UK's most trusted life, pensions and investment brands, according to research provided by IPSOS*.
*More consumers see Scottish Widows as a brand that 'can be completely trusted with your money' than any other major LP&I brand in the UK. Source: IPSOS brand tracking data is based on 3,287 ABC1 consumers responsible for household financial decisions.
Why Creative Pension Trust?
Creative Auto Enrolment believes that smaller companies are confused by their duties and have little or no experience in running a scheme. In addition, unlike many larger businesses they have little budget for seeking advice and setting up a pension scheme.
The aim of Creative Pension Trust is therefore to provide a simple, easy and compliant pension scheme that absolutely minimises any work that the employer would need to carry out to comply.
It provides an intuitive, step by step approach which guarantees employer compliance provided the instructions are followed.
How Creative Pension Trust integrates with Primo Payroll
Primo Payroll has integrated The Pension Trust into the payroll software process to simplify and ease the burden of running the auto enrolment pension scheme. The scheme can be set up within a few minutes directly from Primo Payroll.
From the staging date all workers will need to be assessed for eligibility for each pay period. This is achieved simply and seamlessly from the data held within Primo Payroll.
The data will be securely sent to Creative when required and will be used without having to manually complete spreadsheets or exporting and importing files between pension provider and payroll.
Workers will be assessed and pension deductions made for those requiring enrolment and the appropriate statutory communications sent either by email or provided to the employer in order that they may be printed and distributed.
We believe that we are the first payroll provider to provide a fully integrated end to end solution for auto enrolment which will minimise the workload and burden on our users.